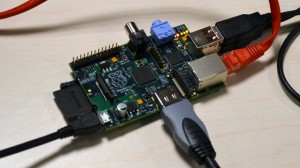 So my Raspberry Pi came a few months ago and I have been thinking of projects to use it for, I am still not 100% sure however I have made quite a big list of other projects for some inspiration, which I have included below.
If you have any ideas that I have missed off please leave a comment, and I will update this post!
Any other ideas? Leave a comment below.
Posted on http://pingbin.com/2012/12/30-cool-ideas-raspberry-pi-project/